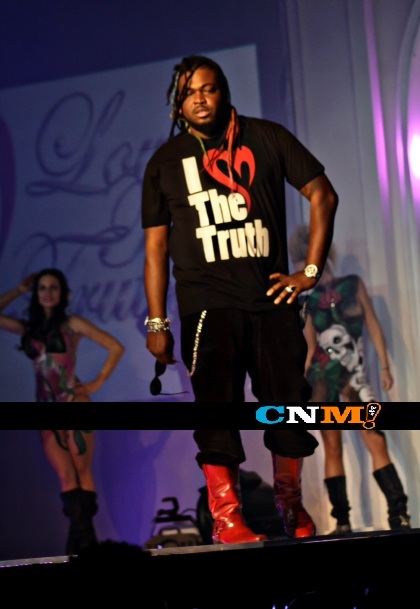 As the year comes to a close, CelebNMusic247 had the good fortune to sit down with up and coming funk rock infused hip hop artist, model, actor, philanthropist and fashionista, Glass The Tramp. Tramp gave us the exclusive on his best and most unforgettable moments and what you thought you knew , but didn't for 2012.



If you didn't know what

Glass The Tramp

has been up to on his road to success, let us start off right now.




Here's your freebie tid bit on

Glass The Tamp

...he's a firm believer in the power of seven, all three of his names are a multiple of seven, which represents good luck.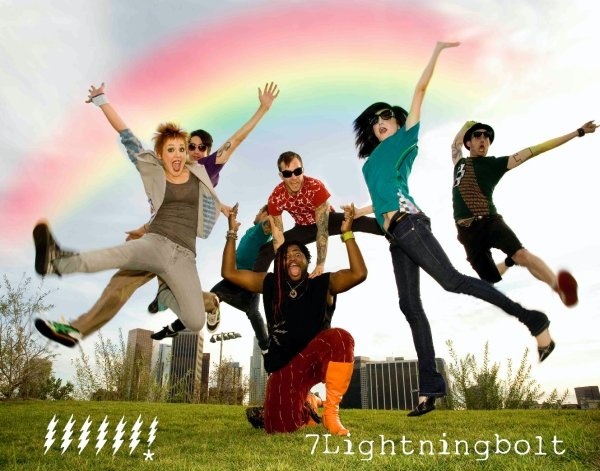 Glass gives us 7 of his favorite photos and 7 reasons why these are some of his best shoots.
7. First off 7Ligtningbolt:



"This was a very spiritual Saturday morning,..we shot near downtown LA at 10am. And by noon we were ready for cocktails."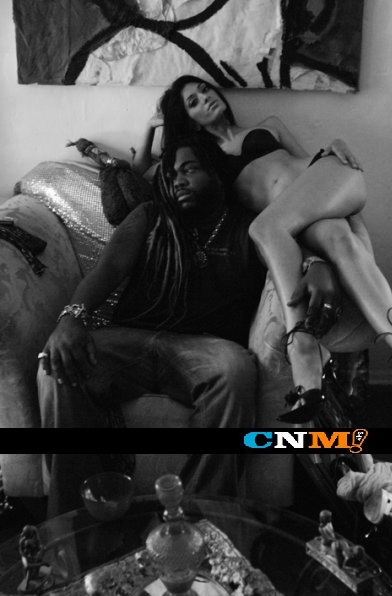 6. Keith Cameron Shoot:
"This Keith Cameron inspired shot is one of my favorites titled, 'Beautiful Sunday' because it actually took place in my living room on a Sunday morning with the sexy model Nish. The sexual energy so was amazing during the shoot that afterwords...well, draw your own conclusions..." [Laughs]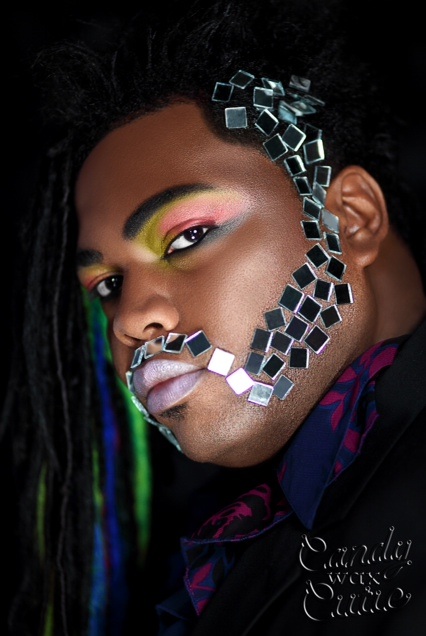 5. Candy Wax Cutie:
"Love this photo...this was a promo shot for my birthday at the Celebrity Vault in Beverly Hills. The theme was the Psychedelic Wax Capade."
Side Note: this was a video invite for guests only at the legendary Celebrity Vault, which has been graced by the finest celebrities like Rachel Welsh, Michelle Rodriquez,
Katherine Jackson
, Diddy,
Kanye West
,
Drake, David
Banner and many more hosted by Glass The Tramp. The event was private and Glass made history as the first artist to ever to a video invite for a private Celebrity event. If you were fortunate enough to be invited by a private link to watch the video, then you were invite. If not, you just weren't on the list and there was no way you could get in..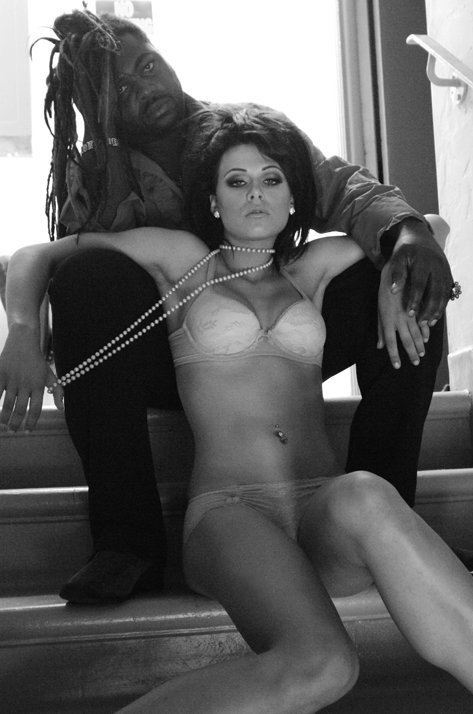 Victoria secrets promo pic at
Bryant Park
Fashion Week.
"Hey fellas a woman between my legs,... you already know whats up."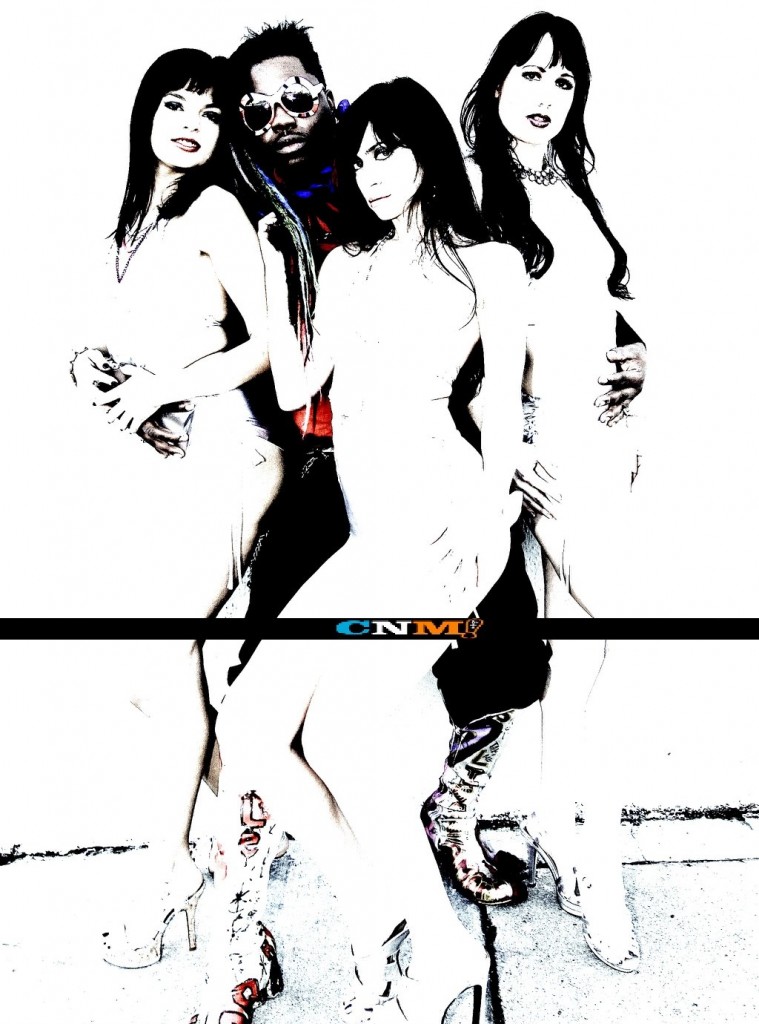 2. Glass The Tramp and Z Girls:
"I have all female band and these chicks rock."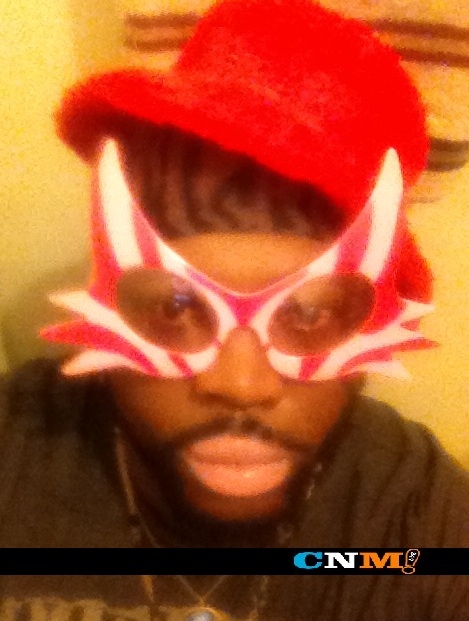 "I took it myself one night before going to the club to promote songs from my up and coming album, "The Sticky Wicked Playground."
Tramp adds:
"These are my favorite glasses from Ozzie Dots. 4637 Hollywood Blvd. Los Angeles, CA...if you wanna stay funky this is where you go."
FYI: Be on the lookout for the debut album from Glass The Tramp, 'The Sticky Wicked Playground' - due out in 2013. And remember we will have your first snippets from the new album EXCLUSIVELY FIRST very soon..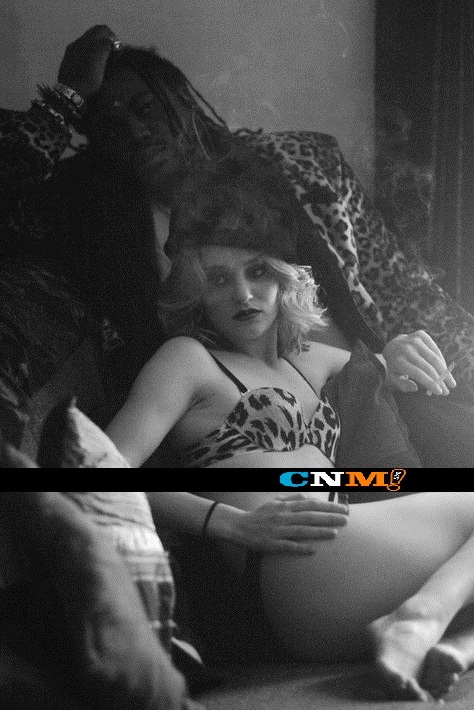 Black and White Calvin Klein - Leopard print:
"I still feel so blessed to have done a Calvin Klein promo shoot...most men dream about what I live."
Stay Connected to Glass The Tramp: