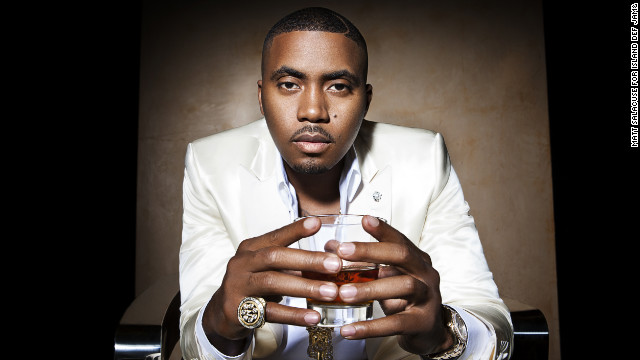 According to (CNN) -- Let's begin with a disclaimer: Nas doesn't endorse the following sentence.
But he's the greatest lyricist of all time.
Those words were carefully chosen: "lyricist" over "rapper" or "hip-hop artist;" "greatest" instead of "most successful;" "all time" rather than "today."
Those distinctions are important. Still, Nas isn't buying it.
"

It's wayyyyyy, way, way too early in our lives," he said when asked where he fits among history's best MCs. "It's great to put a list together, but don't take it too seriously because your list won't matter 10 years from now or 15 years from now. It'll be a different list.

"
OK, no lists then; just a strong case for Nas being the best RhymeSmith ever, the GOAT, Numero Uno, and a humble concession that this is but one man's opinion and yours are enthusiastically welcomed below.
Wow...I must admit I think Nas is one the greatest who has Ever touched the Mic, but he doesn't stand there alone. Most rapper

s

wished they had bars as deep as him and wish they had

h

is financial success not to mention street credentials

.
I can see w
hy CNN

cho

ose him for this honor.
What do you think?