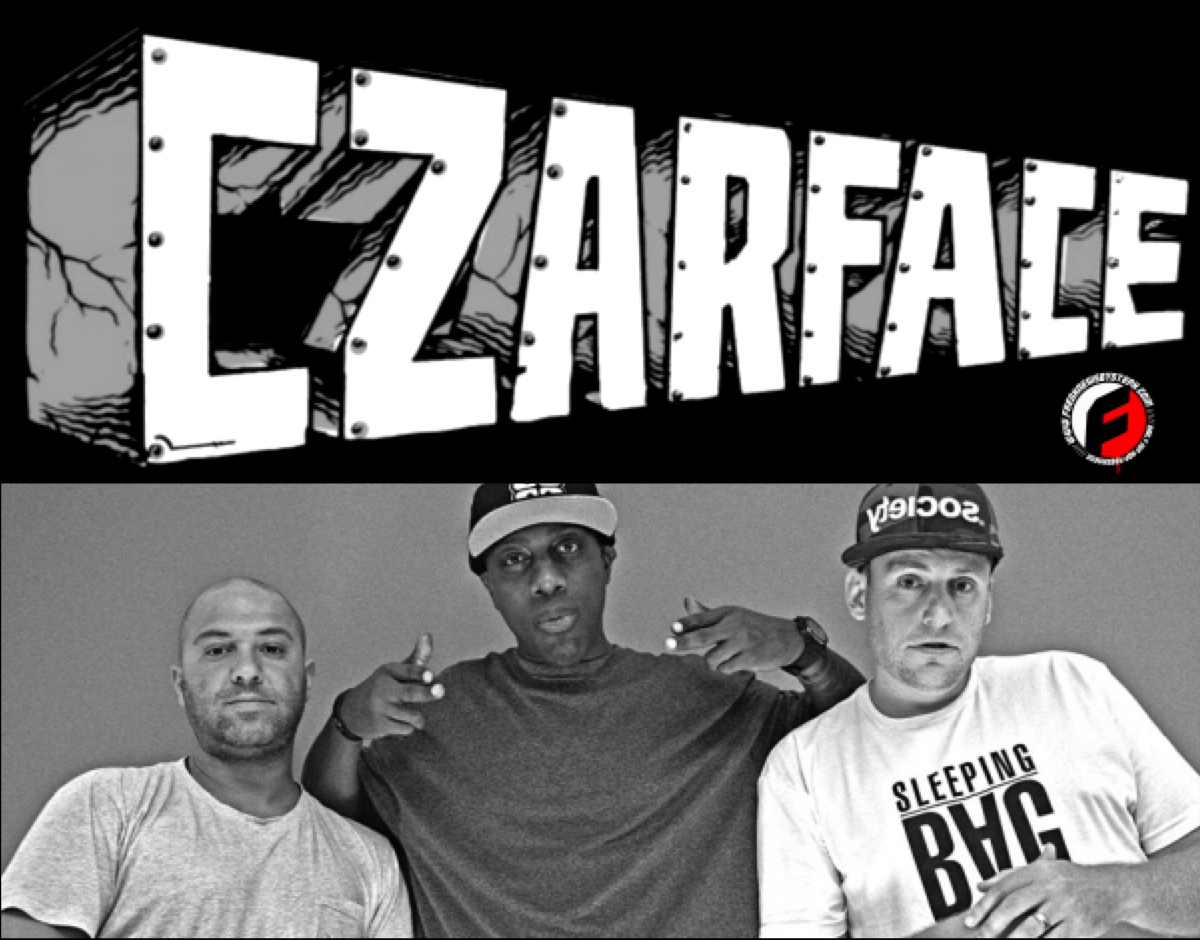 CZARFACE
is definitely forming Voltron with the

ir new LP with

appearances from Ghostface, Action Bronson, Mr. Muthafuckin' eXquire, Roc Marciano, Vinnie Paz, Cappadonna & additional beats from DJ Premier & Oh No, you can expect nothing less then top notch production and rewind worthy lyricism from CZARFACE
(Inspectah Deck

,

7L & Esoteric)
.
"

We are CZARFACE because they know our faces and they know us for being dope rhyme suppliers, like Tony Montana we are known for our balls and our word; lyrically we will conquer the world and everything in it" states Deck. Esoteric explains further,

"
For those who don't know

CZARFACE is a vigilante, anti-hero character who serves as the face of the project, and his focus is on annihilating the media darlings that the mainstream caters to. Their movement is perfect for a UnsungHipHop collaboration, I will keep you posted on that. In the mean time go checkout the visuals below for Air'em Out it's a mini movie.