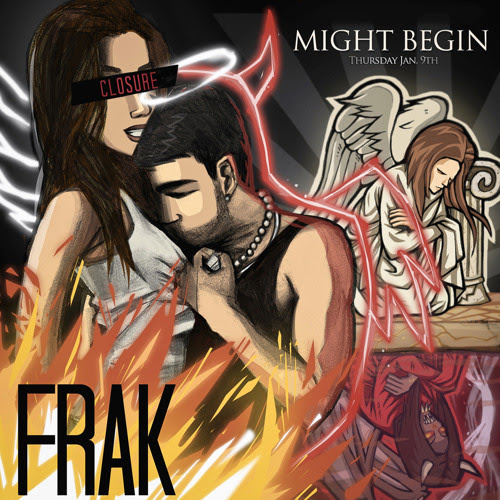 What might this begin? That's probably a question you've had to ask yourself more than once in your life.
Frak
tumultuous experiences involved with his love affairs have made it difficult for him to make a connection.
#MightBegin
touches upon what outcomes may possibly befall him and his beau, acknowledging his instability and her insecurities, along with the sexual temptation and drama that comes along with all interpersonal, intimate relationships. Fraks performance is heartfelt, amplified by incredible production, the masterful engineering of
Araz Productions
, and the incredibly eye catching artwork of
EJ Negre
.
Closure is extremely important. Be it in regards to end of a relationship, or the end of a life; without closure too many questions are left unanswered. Fraks promotional project titled #Closure relates to the importance of finality and understanding that all is as it is for a reason. Four individually released singles are the flesh and bones of this two month campaign. The four track promotional project will feature a video release for the final song.
It's amazing how when Drake came out more Emcees felt comfortable to express their feelings...lol it's growing on me I'm not necessarily my favorite genre of HipHop but I'm learning.